Solaris 442 Tanning Beds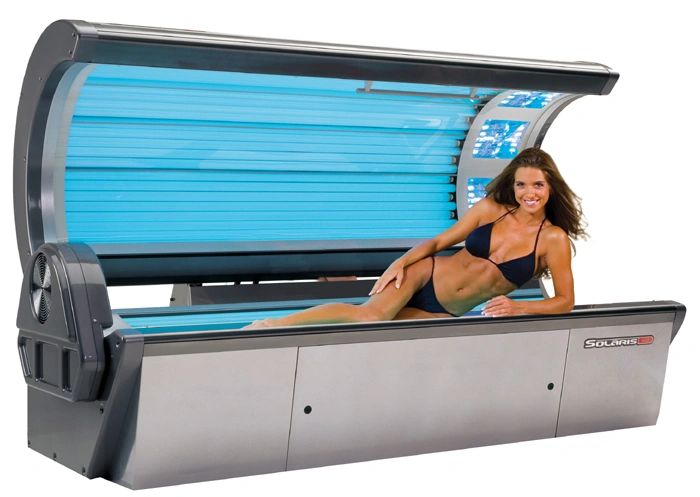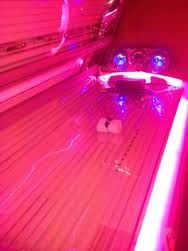 *Our Solaris 442 Tanning Bed in Room 1 has new High Output Bronzing Bulbs that deliver a deeper, darker tan in less time!

*Our Solaris 442 Tanning Bed in Room 2 has all new bulbs, utilizing Rave™ Ultra Blue Bulbs to deliver a classically beautiful tan!


The Solaris 442 tanning bed is a 42 lamp, 15 minute max tanning bed that offers intense tanning power with the S2 Advanced Technology system. The all-metal Solaris 442 tanning bed features Wolff® system lamps for a beautiful, longer-lasting golden tan. Plus, the Xtreme Reflection™ facial glass tanners will give you the dark, golden tan you expect from the Solaris tanning bed.
Exclusively designed acrylic sheets allow the maximum amount of UV penetration for more tanning power.
High gloss shoulder reflector focuses more tanning rays on the shoulders and neck.
Comfortable, ergonomically designed bench provides even support to the back, neck and shoulders.
New cooling system increases airflow up to 30 percent!
Standard, variable speed Vortex™ body fan, which the tanner controls, keeps the tanning environment cool and comfortable.
Facials: 3 x 400 watt Hereaus lamps with Xtreme Reflection™ facial glass for that dark, golden tan!
Did you know?
If you're a VIP member, you
can use the mega high-pressure
Supersonic 220 for only a $5 upgrade
per session! VIP Elite and VIP Platinum
memberships include the Supersonic 220!


SunCapsule SuperSonic 220
The SunCapsule Super Sonic 220 tanning bed is a 54 lamp, mega high pressure, 7 minute max tanning bed that offers the fastest tanning time in the industry! The Super Sonic will deliver a darker tan than you could ever imagine! This is the finest, most advanced,
ultra–high performance vertical tanning system on the planet!


Tanning Lotions
Dry skin is common in the mountains. Your skin will exfoliate faster and become dry and flaky. Dry skin will cause your tan to fade faster. Indoor tanning lotions will give you maximum tanning results and you will keep your tan longer! Our lotions contain the absolute best quality ingredients, vitamins, and nutrients that are needed to keep your skin healthy.


Healthy, hydrated skin tans faster and stays tan longer!